Board of Directors
The Centre for Canadian Language Benchmarks is governed by a nationally representative, multi-stakeholder board of directors.
Shannon Storey is Academic Coordinator of the distance-delivered Certificate Program in Teaching English as a Second Language (CERTESL) at the University of Saskatchewan and curriculum consultant for the University's Language Centre. She has taught English language learners professionally, including new literacy learners, since 1984 in adult, high school and elementary programs in Canada and Japan, and has provided teacher education to future ESL instructors at the University of Saskatchewan since 1993. Her adult ESL teaching positions in Canada have included both LINC and EAP programs. Her career in ESL teaching really started as a settlement language volunteer tutor, and subsequently she has volunteered as an ESL teacher in Thailand and as a consultant at a vocational tourism and business services college in Ukraine. She has been active as a participatory educator and organizer in social development contexts, in Canada and internationally, within the language and literacy education, gender and development, and agricultural community contexts. In partnership with Ruth Epstein, Ms. Storey designed and piloted Prior Learning Assessment and Recognition (PLAR) for both TESL Ontario and TESL Canada early in the 2000's.
Currently, Ms. Storey serves on the Accreditation Committee of TESL Saskatchewan, and represents English language teacher education within the Saskatchewan Teachers Federation's K-12 professional growth network, SKTEAL. She is a past President of TESL Saskatchewan, past Chair of TESL Canada's Standards Committee, and past Chair of TESL Saskatchewan's Accreditation Committee, and continues to serve Saskatchewan ESL teachers as a TESL Saskatchewan accreditation committee member.
Ms. Storey represented TESL Saskatchewan on the board of CCLB in the early 2000s, rejoined the CCLB board in 2015, and became its chair in 2017.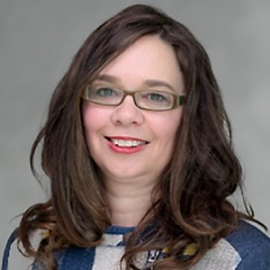 Diane Hardy is an associate dean in the School of Global Access, Bow Valley College in Calgary, Alberta. She has over twenty years of experience in the field of English language learning and post-secondary education. She has worked as a program coordinator, project manager, and English language instructor. She has been responsible for program management, curriculum development, teacher training, online learning, innovative programs, and applied research projects. Diane is committed to academic excellence, and is a recipient of the Bow Valley College Awards of Excellence for Faculty, the Canada Post Community Literacy Award for Educators, and Calgary Learns' Life of Learning Awards for Designer/Director. She is a past President of Alberta Teachers of English as a Second Language. She has also worked in the private sector and has professional experience in the areas of marketing and communication and fund development.
Secretary-Treasurer
Shahrzad Saif
Shahrzad Saif is a professor of applied linguistics at the Department of Language, Linguistics and Translation, Université Laval. Holder of research grants FQRSC, SSHRC and Health Canada, her first research focused on the measurement and evaluation of second/foreign languages ​​and on the interface between measurement and language evaluation and language acquisition. She is particularly interested in the impact of high-stakes exams on critical issues in second- and foreign-language teaching and learning. She is currently Vice President of the Canadian Association of Language Assessment and the Assistant Editor of the International Language Testing Association (ILTA) quarterly newsletter.
Ms. Saif also serves on the board of the Centre for Canadian Language Benchmarks and the advisory committee of the Canadian English Language Benchmark Assessment for Nurses (CELBAN). As an expert consultant, she has been actively involved in the development and validation of the common theoretical framework of the Canadian Language Benchmarks (CLB) and the Niveaux de compétence linguistique canadiens (NCLC) as well as the revision and concordance of CLB and NCLC with the new theoretical framework. She has collaborated with the International Centre for Pedagogical Studies in France, Educational Testing Services in the United States, and Pearson Education in the United Kingdom to define equivalencies between the new CLB and NCLC and the cut scores of the Test de connaissance du français (TCF), TOEIC and the Pearson Test of English (PTE).
Monique Bournot-Trites is an Associate Professor in the Department of Language and Literacy Education at the University of British Columbia (UBC).
She teaches courses in the Teacher Education program as well as courses in second language assessment, research methods, and reading foundations at the graduate level. In 2010, she developed a French M.Ed. cohort at UBC taught by Web conference for French teachers across Canada, for which she has been the academic supervisor.
She has been the project lead for writing the Theoretical Language Framework for the Canadian Language Benchmarks and she recently wrote a background report for a research project on aligning the CLB/NCLC with the CEFR. Most of her research is conducted in the context of French immersion and includes the acquisition and development of second language, literacy, content learning in an additional language, evaluation of languages, intercultural competence, the teaching of grammar, and learning disabilities.
Monique did her Master's Degree in School Psychology at UBC (1986); her thesis is entitled "Bilingualism and reasoning ability". She also obtained her PhD at UBC (1998) in the Department of Human Learning and Development, and Special Education. The title of her dissertation is "Relationships between cognitive and linguistic processes and second language production in French immersion." She taught in French immersion in grade 1 and grade 3 before becoming a faculty member at UBC.
Carol Derby is the manager of Language Services at Immigrant Services Association of Nova Scotia (ISANS). With a Master's Degree in Adult Education, she has almost 25 years' experience in the EAL field. Carol began teaching EAL in 1995 in South Korea. She went on to spend four years overseas in Korea, the Czech Republic, the UK and France. Upon her return to Canada, she worked with a private language school, and the YMCA Newcomer Centre. She began working with Settlement language at ISANS in 2002. She is a certified intercultural practitioner, a member and former board member of TESL NS, a former board member of New Language Solutions, and a member of the Newcomer Language Advisory Body.
At ISANS, Carol has worked as a LINC instructor, ELT instructor, curriculum developer, online developer, team lead and manager. She has developed online and face-to-face workplace communications and sector specific curricula, working extensively with multi-stakeholder groups in Nova Scotia. She currently oversees all language programming at ISANS, from vulnerable populations in EAL literacy classes to high-level clients in regulated professions.
Ryan Drew (BA Honors, MA TESOL, TESL Cert., Essential Skills Practitioner Cert., CLB Expert) began her career at SUCCESS 19 years ago. As the Best Practices Coordinator for Language in the Immigrant Settlement & Integration Program, Ryan supported the training of the instructional staff, contributed to proposal development, and the implementation of Best Practices across service regions.
In 2015, Ryan was appointed the Regional Manager for the Tri-Cities Immigrant Settlement & Integration Program overseeing settlement and language services in the region. In this role, she implemented new and additional programming to further serve the needs of newcomers in the Tri-Cities region.
In 2016, she was appointed as the Program Director of the Immigrant Settlement & Integration Program. In this role, Ryan continued to support newcomers to BC with quality settlement and language programming that assists in their settlement and integration process.
Most recently, Ryan was appointed Director, Integrated Services for Newcomers, where she supports all of the social service programming at SUCCESS – services for newcomers, seniors, youth, families, entrepreneurs, and vulnerable populations. She is proud to ensure the delivery of quality services that enrich people's lives.
Dr. Aileen Clark (PhD, University of Ottawa) is Director of the Continuing Education Division, the Language Enrichment Service and the Centre de ressources en français juridique (CRFJ), of Université de Saint-Boniface (USB) since 2012. Since her arrival at USB in 2005, she has worked on projects aimed at supporting improved access to French services in several fields including immigration, health and justice. Among other duties as Director of continuing education, she oversees language training in French for permanent residents as well as English language training for permanent resident students at USB. She also contributes actively to the Réseau de l'immigration francophone du Manitoba (RIF) as USB's representative and has been part of the RIF's steering committee since the spring of 2016.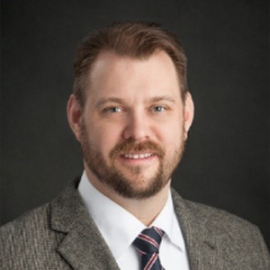 James Papple is an English for Academic Purposes Manager from York University, with 20 years of teaching experience to international and domestic students.
He graduated from Brock University with a Bachelor's in Linguistics and Psychology (1999), a Masters in TESOL (2007), and a Human Resource Management certificate from Niagara College (2008).
As Chair of TESL Ontario (2016-2017) he had the opportunity to network through the provincial community of practice, a role that he has carried on with TESOL International's Affiliate Network and Professional Council (2018-2021).  Currently, he sits on Program Advisory Committees for Niagara and Centennial College and is a founding member for TESL Ontario's College and University committee.
Over the course of his career, James has published three textbooks of EAP materials, the last two with Oxford University Press. Additionally, he has written and developed classroom and testing materials for publication and recently appeared as a guest blogger for TESL Ontario.
James also volunteers his time with Leadership Niagara, helping young entrepreneurs forge connections to Niagara's vibrant non-profit community. Justine Light is an Associate Chair in Language Training at NorQuest College in Edmonton, Alberta. She started her working life as a high school teacher and has worked in the area of English language learning for the past 20 years. She has been a project manager for a number of initiatives including ATESL Best Practices, Learning English with CBC and the ATESL Curriculum Framework. In addition, she holds an adjunct appointment in the TESL program at the University of Alberta. Justine spent the past decade working with international students in the English Language School at the University, before returning to NorQuest College in 2020. She is committed to program excellence and meeting the needs of learners. She is a past President of ATESL and is a recipient of the Carolyn Dieleman Innovation award and the ATESL Lifetime membership award.