Board of Directors
The Centre for Canadian Language Benchmarks is governed by a nationally representative, multi-stakeholder board of directors.
Chairperson
Shannon Storey
Shannon Storey is Academic Coordinator of the distance-delivered Certificate Program in Teaching English as a Second Language (CERTESL) at the University of Saskatchewan and curriculum consultant for the University's Language Centre. She has taught English language learners professionally, including new literacy learners, since 1984 in adult, high school and elementary programs in Canada and Japan, and has provided teacher education to future ESL instructors at the University of Saskatchewan since 1993. Her adult ESL teaching positions in Canada have included both LINC and EAP programs. Her career in ESL teaching really started as a settlement language volunteer tutor, and subsequently she has volunteered as an ESL teacher in Thailand and as a consultant at a vocational tourism and business services college in Ukraine. She has been active as a participatory educator and organizer in social development contexts, in Canada and internationally, within the language and literacy education, gender and development, and agricultural community contexts. In partnership with Ruth Epstein, Ms. Storey designed and piloted Prior Learning Assessment and Recognition (PLAR) for both TESL Ontario and TESL Canada early in the 2000's.
Currently, Ms. Storey serves on the Accreditation Committee of TESL Saskatchewan, and represents English language teacher education within the Saskatchewan Teachers Federation's K-12 professional growth network, SKTEAL. She is a past President of TESL Saskatchewan, past Chair of TESL Canada's Standards Committee, and past Chair of TESL Saskatchewan's Accreditation Committee, and continues to serve Saskatchewan ESL teachers as a TESL Saskatchewan accreditation committee member.
Ms. Storey represented TESL Saskatchewan on the board of CCLB in the early 2000s, rejoined the CCLB board in 2015, and became its chair in 2017.
Vice Chairperson
Souhaël Bouallagui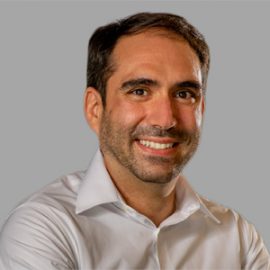 Souhaël Bouallagui has been the Director of Customized Training Division and French as a Second Language at Université Sainte-Anne in Nova Scotia since 2017, where he is also the Director of Department of Education Sciences.
He holds a Master's degree in linguistics and language didactics, and he has been working in the field of adult language education since 2007, first in Europe and then in Canada.
Although teaching remains as his greatest passion, through his role at Université Sainte-Anne, Souhaël is currently responsible for the administrative management of academic departments, the development of new programs and the supervision of projects such as the CLIC centre at the university.
Out of keen interest in languages, Souhaël joined the Board of the Halifax Languages Consortium and that of the Centre for Canadian Language Benchmarks. He is the Vice Chairperson of CCLB Board of Directors since 2021.
Secretary-Treasurer
Shahrzad Saif
Shahrzad Saif is a professor of Applied Linguistics at the Department of Languages, Linguistics and Translation, Laval University. Her main areas of research interest are: second/foreign language testing and assessment, interfaces between language testing and acquisition, as well as the impact of large-scale language tests on second language teaching and learning. Her research in these areas has been funded by SSHRC, FQRSC, and Health Canada. She is currently the president of the Canadian Association for Language Assessment (CALA) and the co-editor of the International Language Testing Association Newsletter.
Dr. Saif is the Canadian representative to the European Centre for Modern Languages, Council of Europe. She also serves on CELBAN (Canadian English Language Benchmark Assessment for Nurses) advisory committee. As an expert consultant, she has been actively involved in the development and validation of the common theoretical framework of the Canadian Language Benchmarks (CLB) and the Niveaux de compétence linguistique canadiens (NCLC) as well as the revision and concordance of CLB and NCLC with the new theoretical framework. She has collaborated with the International Centre for Pedagogical Studies in France, Educational Testing Services in the United States, and Pearson Education in Europe to map the scores of the Test de connaissance du français (TCF), TOEIC and the Pearson Test of English (PTE) to the CLB and NCLC.
Carol Derby is the manager of Language Services at Immigrant Services Association of Nova Scotia (ISANS). With a Master's Degree in Adult Education, she has almost 25 years' experience in the EAL field. Carol began teaching EAL in 1995 in South Korea. She went on to spend four years overseas in Korea, the Czech Republic, the UK and France. Upon her return to Canada, she worked with a private language school, and the YMCA Newcomer Centre. She began working with Settlement language at ISANS in 2002. She is a certified intercultural practitioner, a member and former board member of TESL NS, a former board member of New Language Solutions, and a member of the Newcomer Language Advisory Body.
At ISANS, Carol has worked as a LINC instructor, ELT instructor, curriculum developer, online developer, team lead and manager. She has developed online and face-to-face workplace communications and sector specific curricula, working extensively with multi-stakeholder groups in Nova Scotia. She currently oversees all language programming at ISANS, from vulnerable populations in EAL literacy classes to high-level clients in regulated professions.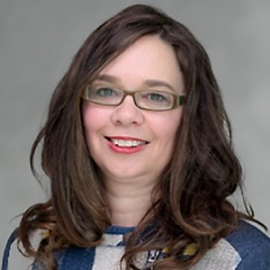 Diane Hardy is an associate dean in the School of Global Access, Bow Valley College in Calgary, Alberta. She has over twenty years of experience in the field of English language learning and post-secondary education. She has worked as a program coordinator, project manager, and English language instructor. She has been responsible for program management, curriculum development, teacher training, online learning, innovative programs, and applied research projects. Diane is committed to academic excellence, and is a recipient of the Bow Valley College Awards of Excellence for Faculty, the Canada Post Community Literacy Award for Educators, and Calgary Learns' Life of Learning Awards for Designer/Director. She is a past President of Alberta Teachers of English as a Second Language. She has also worked in the private sector and has professional experience in the areas of marketing and communication and fund development.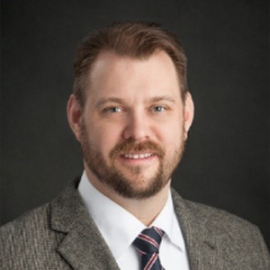 James Papple is an English for Academic Purposes Manager from York University, with 20 years of teaching experience to international and domestic students.
He graduated from Brock University with a Bachelor's in Linguistics and Psychology (1999), a Masters in TESOL (2007), and a Human Resource Management certificate from Niagara College (2008).
As Chair of TESL Ontario (2016-2017) he had the opportunity to network through the provincial community of practice, a role that he has carried on with TESOL International's Affiliate Network and Professional Council (2018-2021).  Currently, he sits on Program Advisory Committees for Niagara and Centennial College and is a founding member for TESL Ontario's College and University committee.
Over the course of his career, James has published three textbooks of EAP materials, the last two with Oxford University Press. Additionally, he has written and developed classroom and testing materials for publication and recently appeared as a guest blogger for TESL Ontario.
James also volunteers his time with Leadership Niagara, helping young entrepreneurs forge connections to Niagara's vibrant non-profit community.
Justine Light is an Associate Chair in Language Training at NorQuest College in Edmonton, Alberta. She started her working life as a high school teacher and has worked in the area of English language learning for the past 20 years. She has been a project manager for a number of initiatives including ATESL Best Practices, Learning English with CBC and the ATESL Curriculum Framework. In addition, she holds an adjunct appointment in the TESL program at the University of Alberta. Justine spent the past decade working with international students in the English Language School at the University, before returning to NorQuest College in 2020. She is committed to program excellence and meeting the needs of learners. She is a past President of ATESL and is a recipient of the Carolyn Dieleman Innovation award and the ATESL Lifetime membership award.
Crystal Brown is passionate about languages and literacy, and believes that literacy education, and education in general, can be transformational. She is currently a secondary French Immersion teacher with the Waterloo Region District School Board (WRDSB), a professor of French/Communications with Conestoga College and an English/Business teacher with NOIC Online Academy, working with secondary students in China. She has worked in the field of education during the last 20+ years, including most recently as an administrator and teacher educator at Conestoga College, providing education for newcomers to Canada, and to those wishing to achieve knowledge of the first and second languages of Canada. Previous to that, she spent a number of years in Human Resources functions within insurance and hi-tech companies in the Waterloo Region. Crystal is a graduate of Western University with a doctorate in Educational Leadership, a master's degree in Curriculum and Policy as it relates to Multilingualism and Multiliteracies, a Bachelor of Education in English, French and ESL, and is a Certified Human Resource Leader. In her spare time, she enjoys hiking, cycling and exploring the outdoors.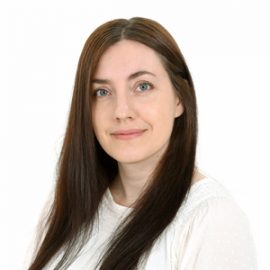 Jennifer Cummins has been working in the field of EAL instruction since 2007. In that time, she has worked in a variety of contexts, including private, non-profit, and public organizations. She has participated as a subject matter expert for both private and government organizations and has extensive experience in curriculum development, assessment, and quality assurance.
Jennifer's most current role is Assistant Department Head in the EAL department at Vancouver Community College in Vancouver, BC. Additionally, she volunteers as a Board Member for the CCLB, and sits on the board of BCTEAL as Board Secretary and Chair of the Membership Committee.
Jennifer has a Masters of Education in Educational Psychology from Simon Fraser University, as well as a leadership certificate through their continuing studies program. She has also received a post-graduate certificate in e-learning from the University of Calgary. Recently she was awarded the VCC research fund for two consecutive years to study faculty attitudes and behaviour in relation to plagiarism. Her professional interests include online and blended education, assessment, curriculum development, anti-oppressive pedagogy, and EDI.
Phedely Ariste is a lawyer at Gowling WLG in Ottawa. Fully bilingual, Phedely represents individuals, professionals, public entities, not-for-profit organizations and private companies in both English and French. His legal practice focuses on civil litigation, medical malpractice, professional liability and administrative law. His practice also includes general commercial disputes, sports law matters and government affairs.
Phedely received his law degree from the University of Ottawa, where he graduated Magna Cum Laude. He completed his degree in the dual Juris Doctor and Political Science program and he was the graduating recipient of the Common Law Section Dean's Award in recognition of his significant contributions to the law school community. Phedely has proven experience in the political and public policy arena. As a part of his practice, he advises and assists clients with government relations matters and regulatory issues. His background also includes working on Parliament Hill for the Independent Senators Group where he regularly performed strategic review of various bills and reports tabled before Parliament and provided counsel to senators on a wide range of issues, including immigration, justice, foreign affairs and health.
Phedely is an active member of the Ottawa community and he currently serves on the Board of Directors of the Parliamentary Centre, Canada's global leader for democracy. He has founded student mentorship programs and remains highly involved in various community mentorship initiatives. He regularly volunteers with several local not-for-profit organizations. Phedely is a member of the Association des juristes d'expression française de l'Ontario, the County of Carleton Law Association, the Ontario Bar Association and the Canadian Bar Association.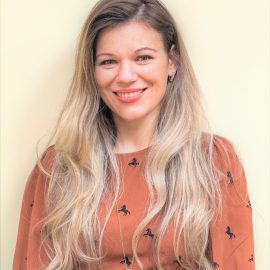 Oksana Timchenko is a language assessor with over 15 years of professional experience in ESL and language assessment fields.  Since 2009, she has been successfully trained and certified to administer various CLB assessment tools including the CLBA, CLBPT, LPT, CLBA-LL, ELTPA, WLA, Proctorless CLBPT and LPT, informal CLB-OSA, CLBPA, as well as the Milestones Speaking Assessment. Oksana is currently working as the Lead Language Assessor at YMCA-YWCA Language Assessment and Referral Centre in Ottawa, where, together with the senior management team, contributes significantly to the quality of service delivery and to the achievement of the program's goals and objectives.
With a previous Bachelor's Degree in Teaching English and German Languages, she pursued her calling in Canada and completed the TESL program at Algonquin College, where she later served on the TES/FL Advisory Committee for over 6 years. Oksana's passion for languages led her to pursue a Master's Degree in Linguistics with a focus on literacy and assessment. Her expertise and extensive hands on experience in the field of CLB assessment allowed her to share her knowledge and provide continuous support to the newly hired and well-established colleagues, community partners and clients, as well as contribute to various CCLB initiated projects, including the correlation study of the CLB and The Common European Framework of Reference for Languages (CEFR).
Throughout her professional career, Oksana has been working on establishing an effective work relationship with the federally and provincially funded language training providers, settlement agencies, and the community at large. Having worked extensively with multi-stakeholder groups for many years, Oksana has organized and participated in the Community Partnership Committee Meetings (CPC) / Réunion du Groupe d'Intervenants Francophone d'Ottawa (GIFO) where representatives from IRCC,  MLTSD and the language training providers offer their updates, discuss new trends and ways of moving forward in serving newcomers to Ottawa.